The Machine-tool Drives Company
REDEX offers machine-tool dedicated products and technical expertise. Top performance product portfolio includes preloaded rack and pinion and rotary drives, ballscrew drives, spindle drives as well as complete mechatronic machine subassemblies such as high-torque milling spindle, VTL drives or zero backlash electrical feed gearboxes.
REDEX R&D is focused on providing high performance drives to OEM in order to build the best machine-tools in terms of accuracy, productivity, cost optimization as well as Eco-design. REDEX is recognized for introducing several key concepts that have set the trend for drives in the industry.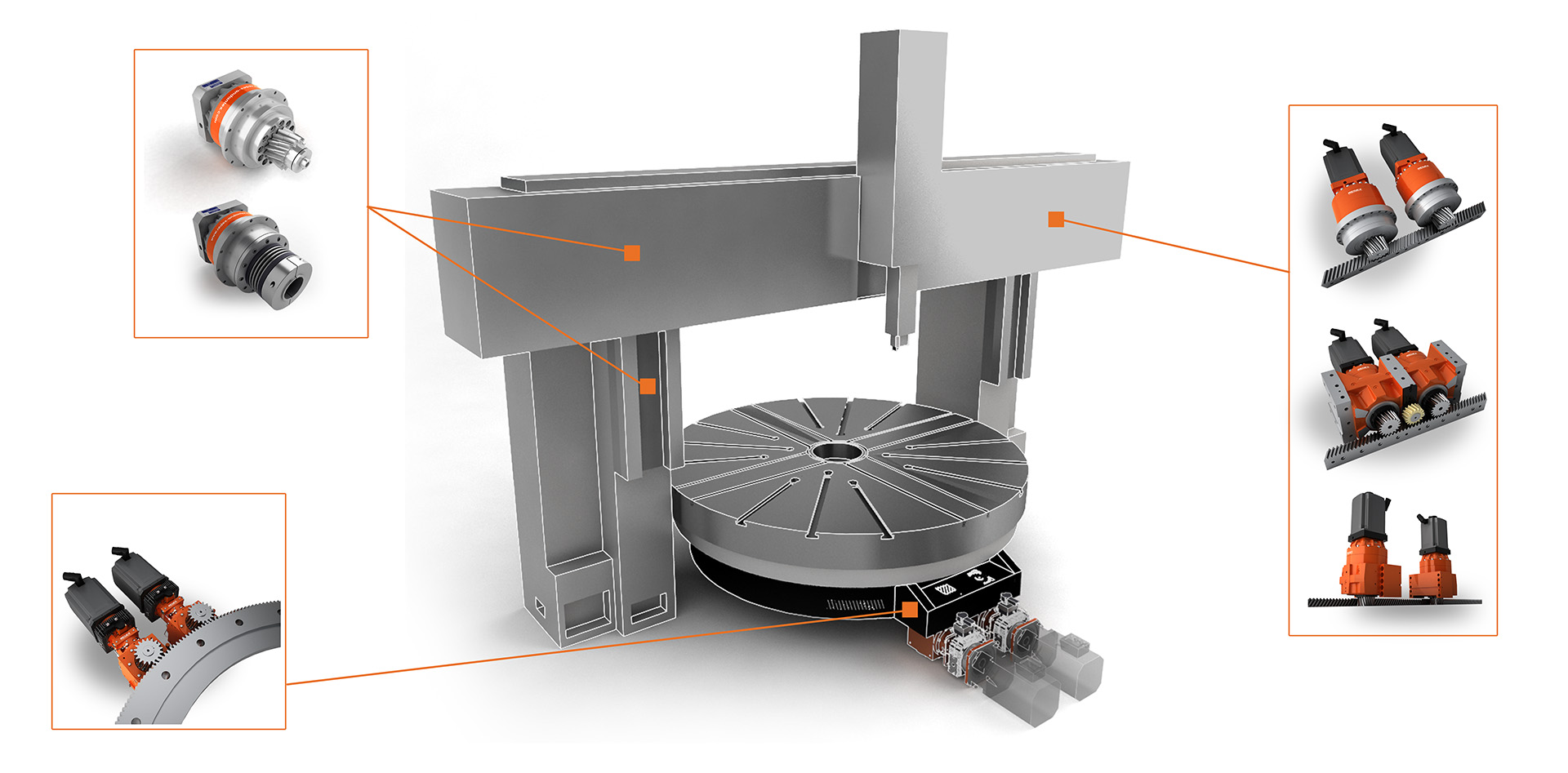 As Flexible As Your Needs Are
From heavy to light machines, -tape laying, milling, turning, laser cutting, punching, welding, boring, deep hole drilling, grinding, honing etc.- REDEX product range makes available the best solutions according to performance, accuracy and cost requirements.
REDEX library of products allow designers to choose the "right engineering" for their machine. REDEX expertise and package solutions make drives choices much simpler allowing risk free innovation for new machines.
REDEX commitment to R&D ensures to always have access to products at the forefront of the technology.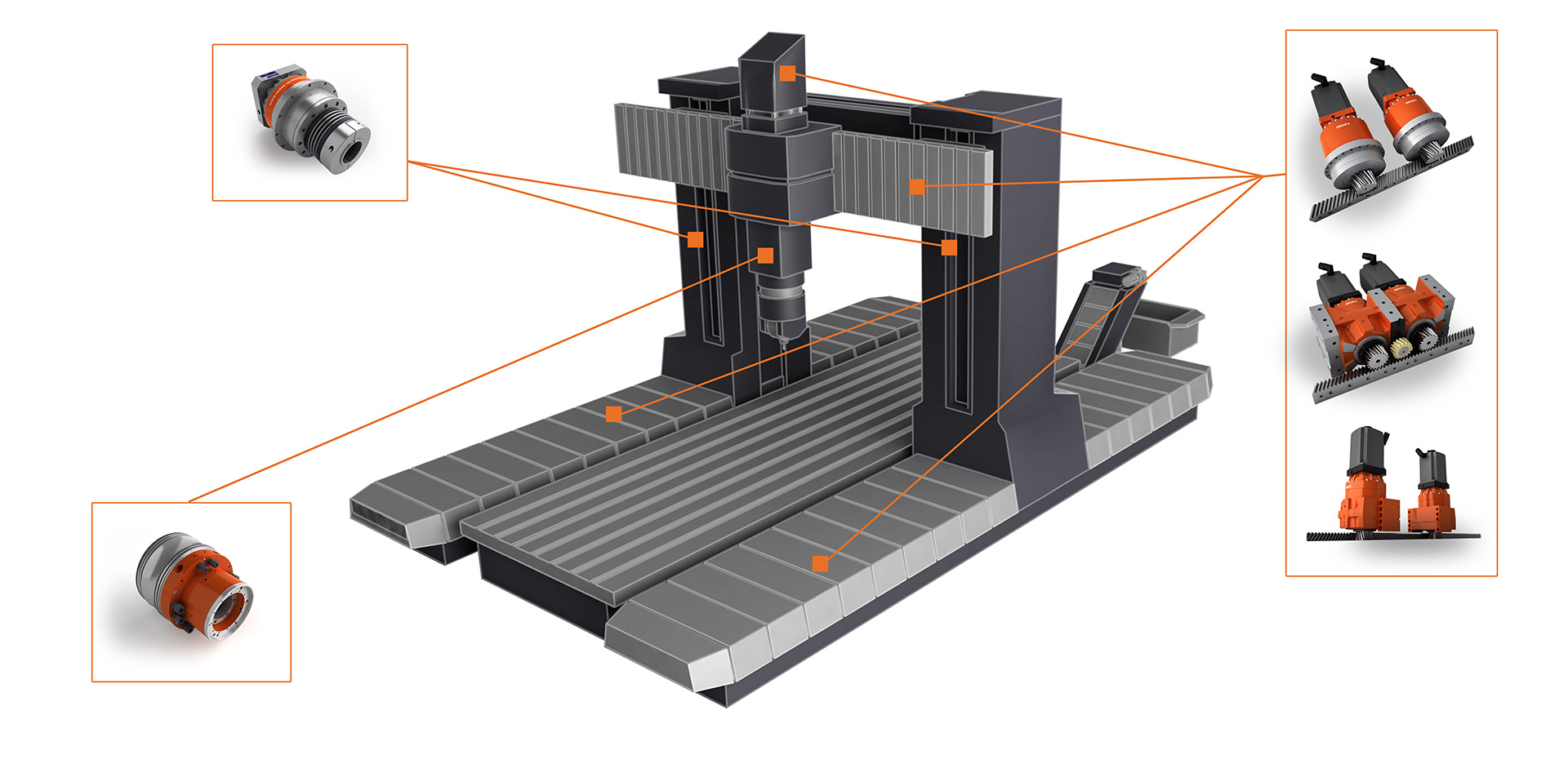 Complete Mechatronics Systems
REDEX provides one stop solutions through partnerships with European leaders: high precision racks, high-speed lub systems, couplings, pinions and much more.
REDEX is also offering Engineering expertise with complete Mechatronics solutions including: ready to use milling spindle with encoders, rotary union and tool clamping system, spindle gear motors, feed gearboxes with integrated lubrication, VTL preloaded systems.
These sophisticated Mechatronics systems allow machine builder to have access to the latest technologies and to concentrate on their core business.