Many of today's modern composite materials require specialist manufacturing techniques. The accuracy and control required in the manipulation of materials creating final composite products is now a very important part of the finished composite product's strength and integrity.
Andantex has the quality and precision  systems that can be utilised in many areas of modern composite material production techniques.

Merobel Tension Control
Composite materials final strength can be often d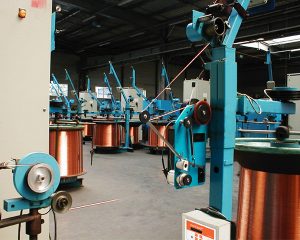 ependant on the accurate tension control of the individual fibres within the woven materials. Merobel's high accuracy tension control systems are perfect for monitoring and maintaining these perfect tensions during the composite material web production.
Precision Linear Actuators / Precision Ball screws
Many types of composite fabrication methods such as press moulding, pultrusion & compression moulding require accurate precision linear movement often combined with high forces and accurate speed control. Thomson precision linear actuators and precision ball screws are perfect for these application requirements.
Many of our products you will find already on the latest composite machinery being designed and produced around the world today.